Three ... two ... one ... liftoff!! (posted by Lani)
Dear Ann,
Ok, sister mine -- here we go! We can tweak templates and all that good stuff later, but in the meantime let's get started.
It was such fun getting to both be at home at the same time, and getting to compare our adventures in fiber. Have you had a chance to try your hand at the drop spindle yet? I want to hear how that goes. I haven't touched the dpns or the sock yarn as yet since I'm still working on finishing my
Tempting
-- and then I need to knock out a quick layette for Melanie, Laurie's friend, who's knocked up with baby #2. I knew this, by the way. I really did. It just somehow escaped me that she was due in September, which is right around the corner and drawing closer every day. But! It's a girl so I get to make something frilly and girly, which is always fun. So post-Tempting, and post-fluffy-frilly-girly baby goodies, I'm going to overcome my sockophobia once and for all.
And speaking of being at home .. before I left I snagged the pictures off Mom's camera. See this?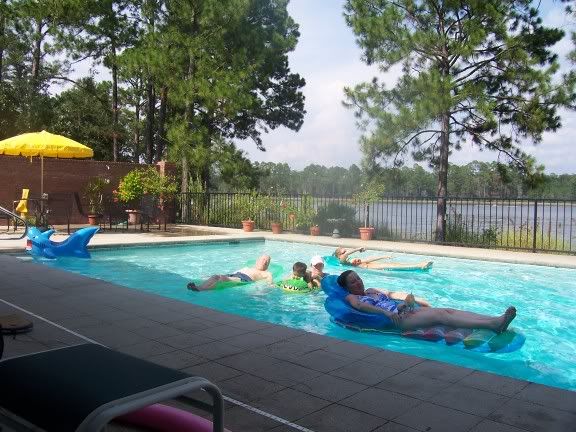 I'm thinking we need to go back.