Home, Sweet Home (posted by Lani)
Our house has been, to say the least, somewhat of a mess since we moved in. Boxes everywhere, stacks of packing paper reaching towards the ceiling, you name it. Moving is a lot of work, ya'll. I'm happy to report, however, and even to provide pictorial evidence, that we're making progress. Proof? Here's the main level of the house.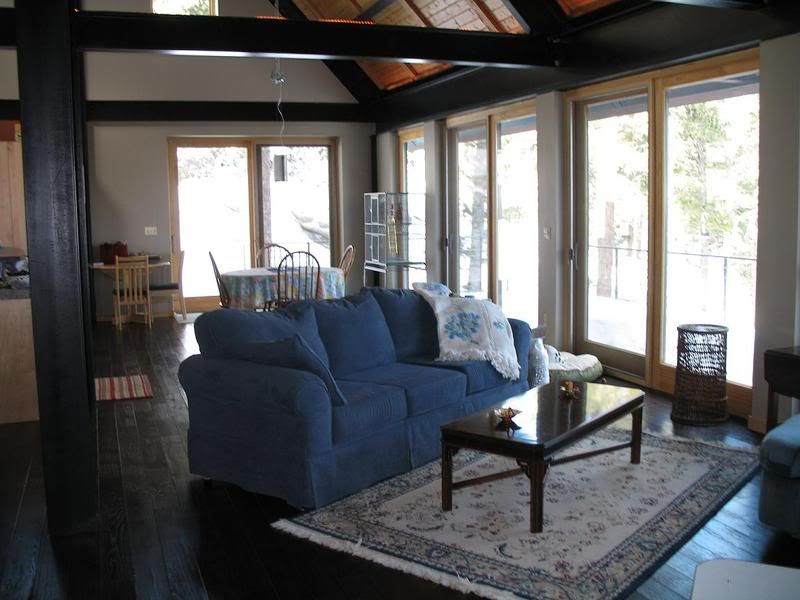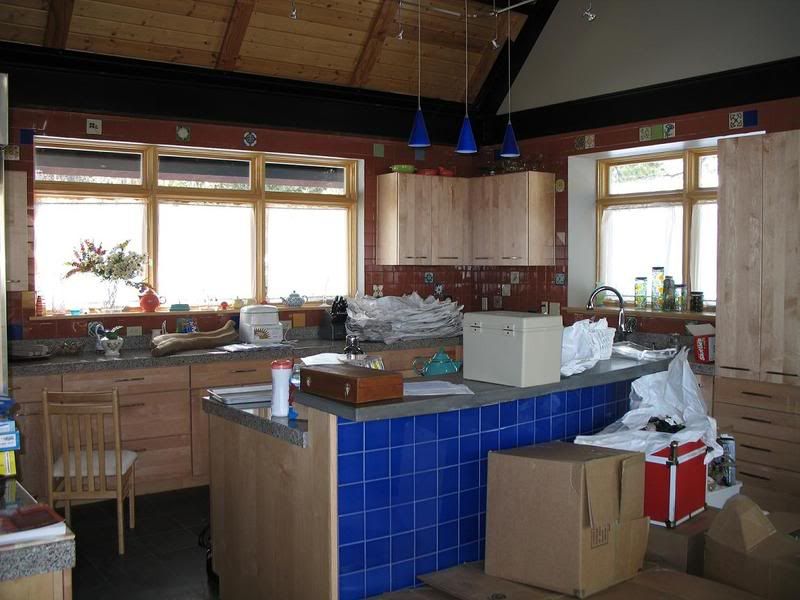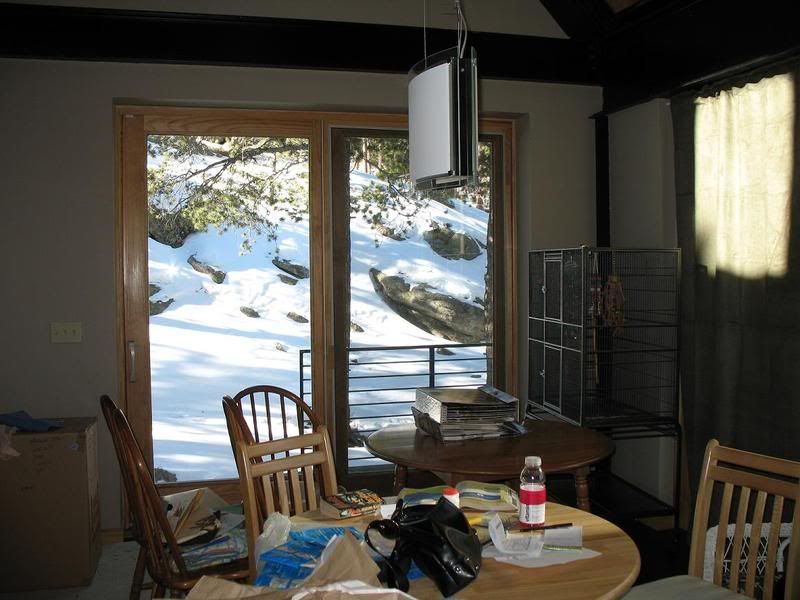 The master bedroom, bath and closet area is pretty much unpacked too. Yay! Now onwards to the downstairs ... family room, guest bedrooms, Steve's office and our yarn room. Ouch. Lots of work to do down there.
Our wonderful new neighbors had a Welcome-To-The-Frozen-Mountaintop party for us last Saturday night; we got to meet pretty much everyone who lives nearby, and enjoy good food, good drink, and interesting conversation that didn't center around boxes and snow shovels. The opportunity to relax and enjoy a purely social situation was wonderful and much needed! I've joined two of my neighors a couple of times during the past week for a home workout (they try to get together 3 to 4 times a week, as schedules permit) and let me tell you, that's really been nice too. Granted I'm not at my best -- I'm pretty beat already from unpacking and toting boxes around -- it's so nice to have some non-box-lifting workout activity and the extra social contact with smart, funny women (Caroline is an RN, and Margie is a psychologist who's currently writing a book). Steve, meanwhile, is working long hours and muttering about it, but he's enjoying himself immensely -- he just wouldn't be Steve without the grumbling. And we're both loving the house and the views.
In other news we're under contract for our home back in Virginia, with a closing date of January 28th. We had honestly expected that it would be at the very least March before the Norfolk house had even a nibble, but Robin pulled a rabbit out of her hat and got us a fabulous offer in under a month. We've been very fortunate to have had two fabulous realtors,
Nancy Kirkendall
in Colorado and
Robin DiBuono
in Norfolk, helping us make this move, and I can't recommend either of them highly enough.