Insert Title Here ... (posted by Lani)
Dear Ann,
I know you must be ecstatic that Steve (your Steve, of course - this is getting confusing) will be home tomorrow. Are you planning a celebration, complete with fatted calf, to celebrate his return? And will you get to be at home for a few days to enjoy him, I hope?
On the home front, Skye and Ben, Jim's ex-roommates, passed through Norfolk on their way to their new home just north of Boston this weekend and stayed overnight with us. Perhaps not the best timing since let's just say I've had better weeks, but it was still really nice to see them both. Nice kids, and I hope they'll like it in Massachusetts.
I'm still recklessly tossing down fruit juice and water and pain pills, but everything is far, far better than it was Wednesday morning. Since I've been living on soup Steve is reverting to feral bachelor state, eating microwaved pizzas and hot pockets and Chinese takeout. I know he'll be glad when I'm better, if only so I start cooking again. Absence makes the heart grow fonder, and apparently that holds true even even if what's absent is hot meals.
And as all this has been going on the cats have decided, Barney-like, that we're a happy family.
As long as Hunter doesn't try to steal Onyx's perch, that is!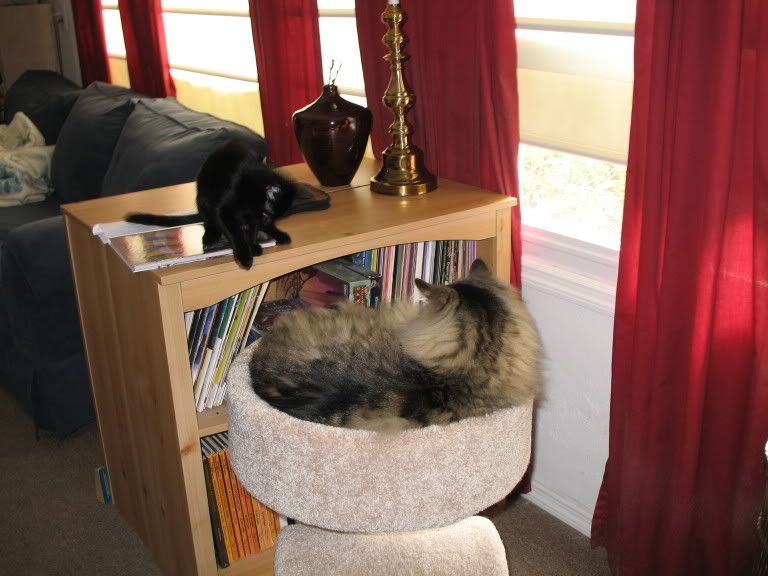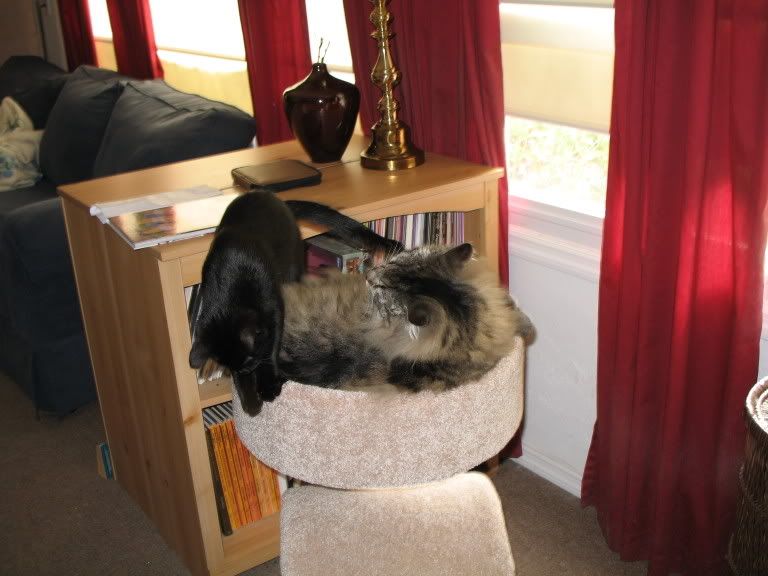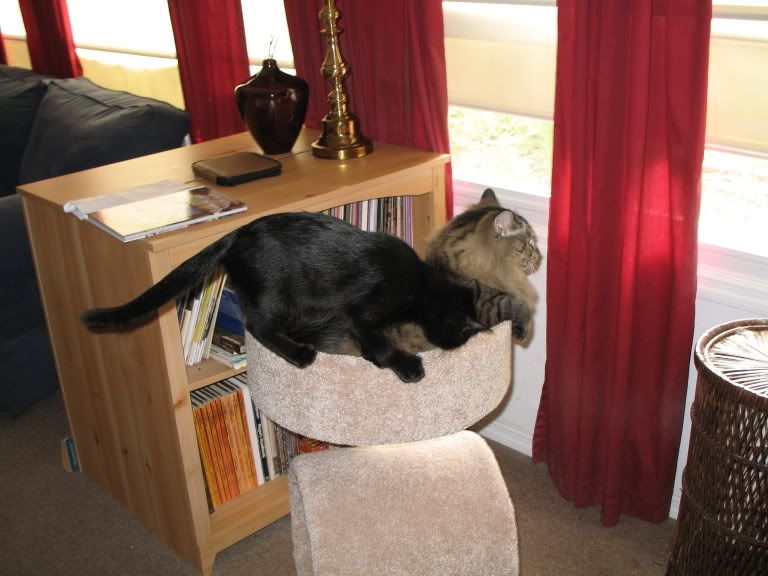 I'm easily entertained. Right now, this is a Good Thing.