Spring Break in the Rockies (posted by Lani)
Laurie and Alex arrived to visit last Friday night, just in time for the weather to get cold again, and for a nice bit of snow on Saturday. Need I say that Alex loved the snow? He made snow angels. He climbed snow mountains. And he met Zena, my favorite neighborhood dog.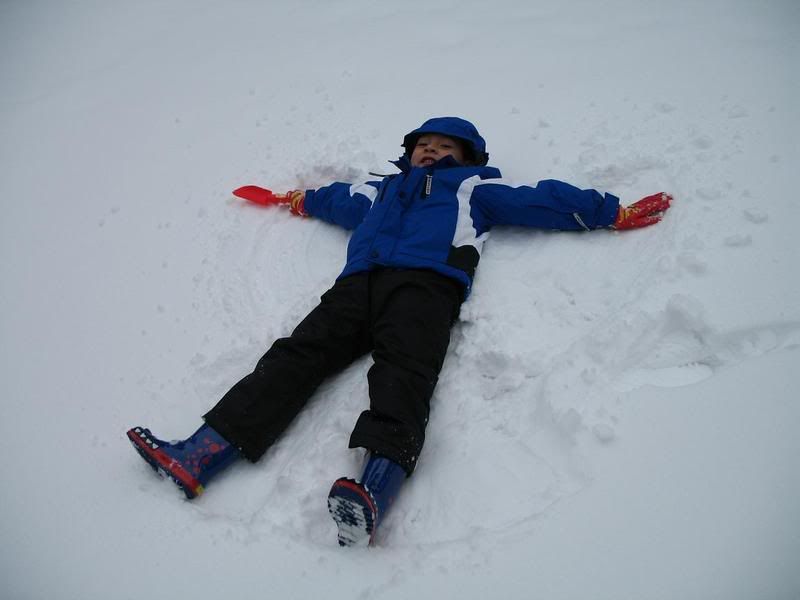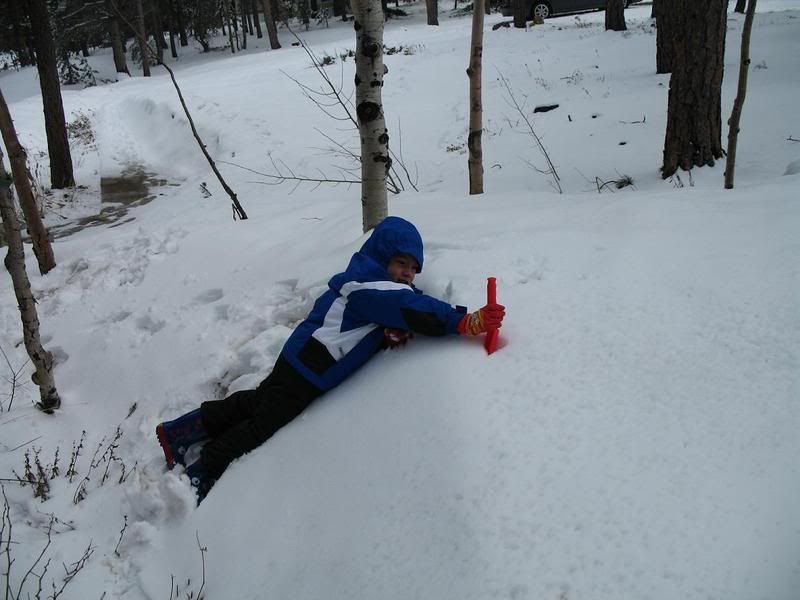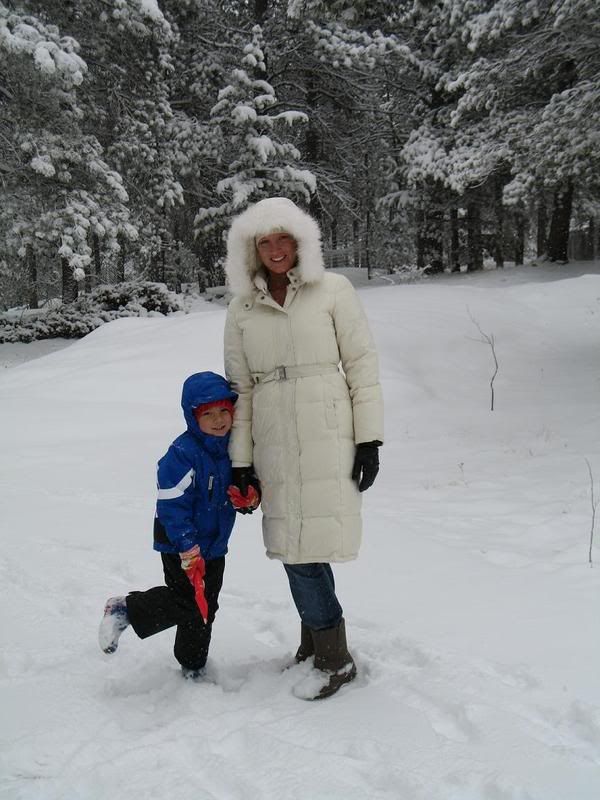 While Laurie was here, aside from the obligatory playing-in-the-snow, we shopped (of course); we ate out (favorite meal: rouladen at
Westfalen Hof
); we shopped for, bought, and put up multiple birdfeeders for my numerous feathery visitors and picked up furniture for the porch (more on birdfeeders and related subjects in a later post); we tended the sick (both Alex and Steve were sick for a couple of days, which savagely cut into our time to go to museums and do other fun stuff); we had a lovely afternoon tea at the
Boulder Dushanbe Tea House
; and most importantly, we had a nice little snow that dropped 7" on us and 10" of fresh powder on Eldora, the resort just up the road, so we zipped up there on Friday morning for lessons.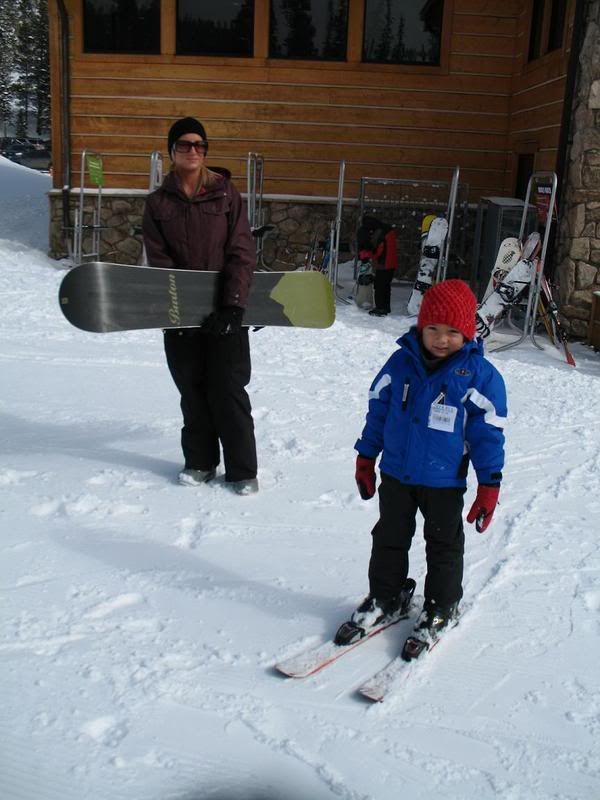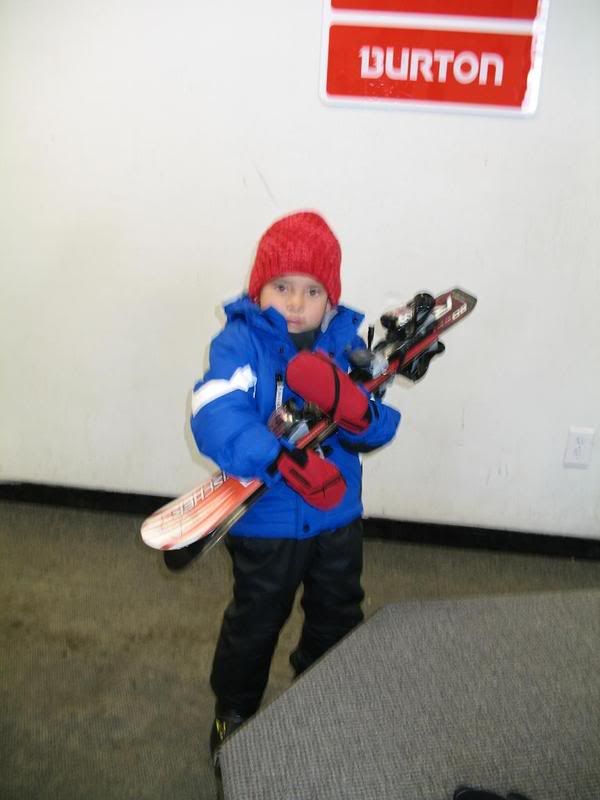 Yup, Laurie took snowboarding, and Alex took skiing lessons. Me? Yeah, right. I took pictures. (I do plan to take cross-country ski lessons next winter, though).
Alex had a great instructor named Ali, who was endlessly patient with her four pupils. By the end of the lesson all four boys were skiing down their little hill and could stop and turn at will, and most importantly all four were loving it.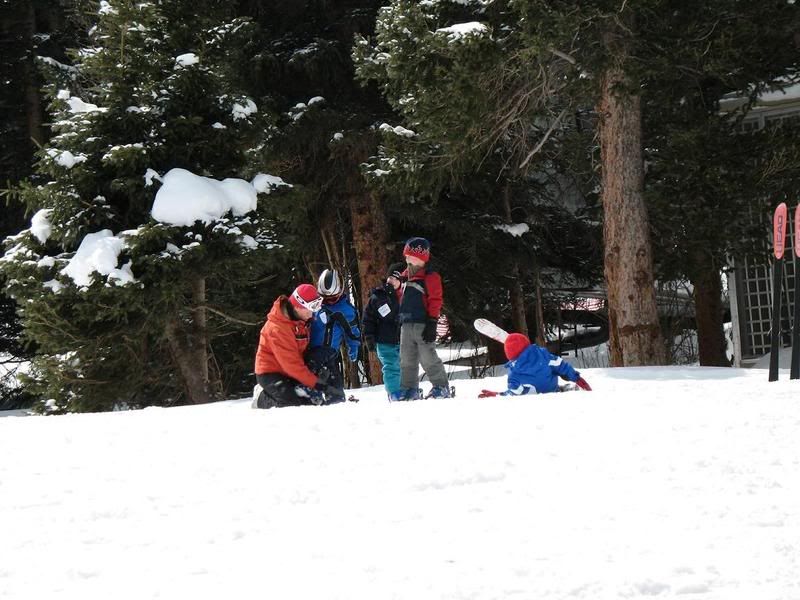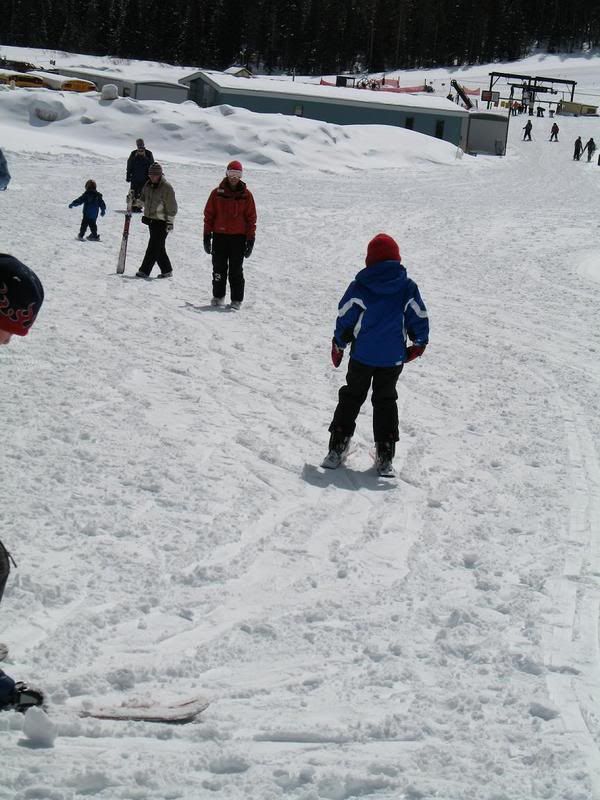 Laurie's snowboarding lessons were on a different hill so I didn't get pictures of those, but she had enough fun that she swears she's going to do it again when she comes back next winter. I can't wait.