Have you ever wondered (posted by Lani)
what you'd get when you cross a wild-eyed kitten like this one
with a novice knitter who obviously doesn't weave in ends quite well enough, a damp, sheepy-y smelling wool sweater blocking on a bed, and a bedroom door that doesn't always latch when it's shut? Rest easy; you needn't wonder any longer. I can totally answer this question for you today.
You get this scene of yarn-y carnage.
Ladies (and gentlemen), I present to you the mangled remains of my Tempting sweater.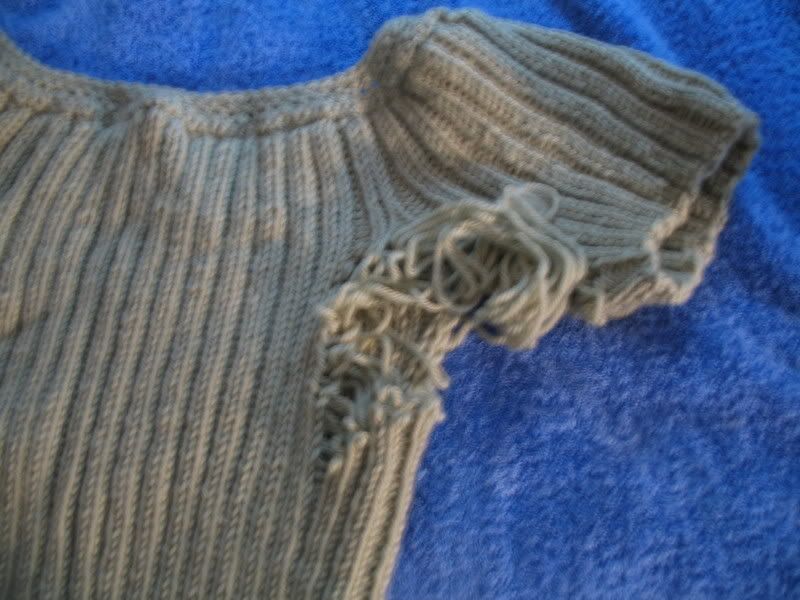 Believe it or not, it's fixable, and I do plan to fix it -- but not right now. And before you ask, Onyx is still alive, although it was touch and go for a few minutes before my sense of humor got the better of me (and I got the camera to memorialize what a softy I am when it comes to kittens).
So anyway -- Ann, I hope your big event goes well and that you don't worry too much, and Don and Tater, I hope you continue with your respective splendid recoveries, and Mom, I hope you feel better, and for all of us, I hope that this week will be better than its beginning.